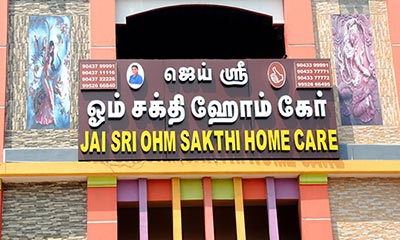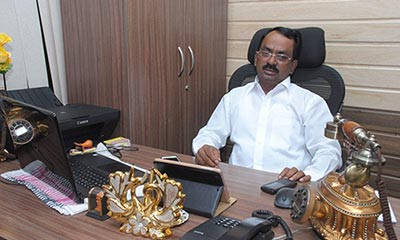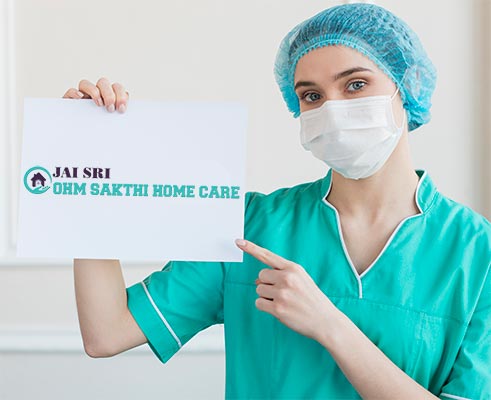 Friendly Home Care Service in Coimbatore
       Welcome to Jai Sri Ohm Sakthi Home Care Service, Coimbatore.  We have experienced over 22 years in home care servicing field. We realized, nowadays people are difficult to access health care and home care services at home for their aging parents and family support. Here we offer one stop solution for all kind of home care services like home nursing, house keeping, elders care, baby care, home cook, child care, patient care etc. 
We Dedicated for
Old Age
Patient
Baby
Child
Care
We achieved this long journey because our dedication and served for customer satisfaction.
Over the years we served more than 30,000+ customers, for their care needs.
     Jai Sri Ohm Sakthi Home Care offering services from the last 22 years in Coimbatore and all over Tamil Nadu. We are mainly focused on the Client's satisfaction beyond the Money. We are running these services with our skillful 15 office staff. We have 200+ home servants who are all sincere and faithful.
      We aim to give professionally personalized health caring services to our valuable clients. Our caregivers are well trained to care for our precious clients. Our staff don't care about the client's age, gender, or the nature of disease to convalesce our patients.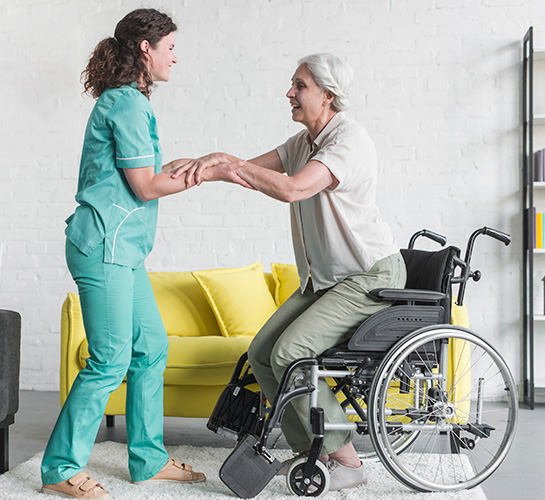 More number of patients willing to stay in their own home environment to recover from the disease. We prefer specialized doctors to patients. Every client's defects will be resolved with well trained staff.  We have 30,000+ happy clients in this service. Our professional staffs make the clients comfort level at best. We target to recover the people who need clinical or nonclinical service.
Caregivers mainly focused on the clients satisfaction. Staff can take more effort to understand the client's comfort level. More experienced staff makes tasty, healthy and hygiene foods. Our staff can survive everywhere because of their experience, patience and sincerity. Our busy world have no time to spend with elders or children so the parents need caregivers. They have faith in home based services.
Well experienced staffs are working here to provide efficient support.
Everyone needs Professionally caring for best comfort level.
We trained for flexibility to avoid our clients discomfort.

We always keep quality to retain all our clients.
Only verified servants are sent to gain your trust.
We understood the importance of your need.